Paul H. Young greatly preferred the two-piece, two-tip format for the fly rods he built. He felt that he couldn't get the same quality of action in a three-piece rod that he achieved in the two-piece format. This late-1940's 3/2 "Special" rod shows that Young could also be a master of the three-piece arrangement, regardless of his own opinion of his abilities. It is a relatively early example of Young's mottle- flaming technique, and also has two differently-tapered tips. The lighter tip is a five-weight line, while the heavier tip (which I prefer) makes the rod more parabolic and loads a six-weight line in either double-taper or weight-forward design.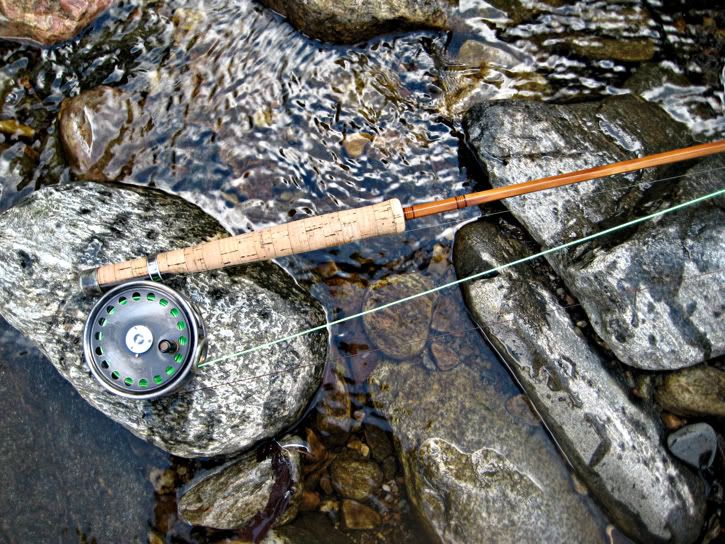 This PHY "Special" rod has decorative burgundy spiral wraps at guides and ferrules, cap and ring reel seat over cork with Detroit stamp on cap, half-Wells grip, blued ferrules, ink-stamped
Special
above grip, between decorative wraps. 2X2 node arrangement butt section, random node arrangement mid section, 2X2 node arrangement lighter tip section, somewhat random node arrangement heavier tip section.